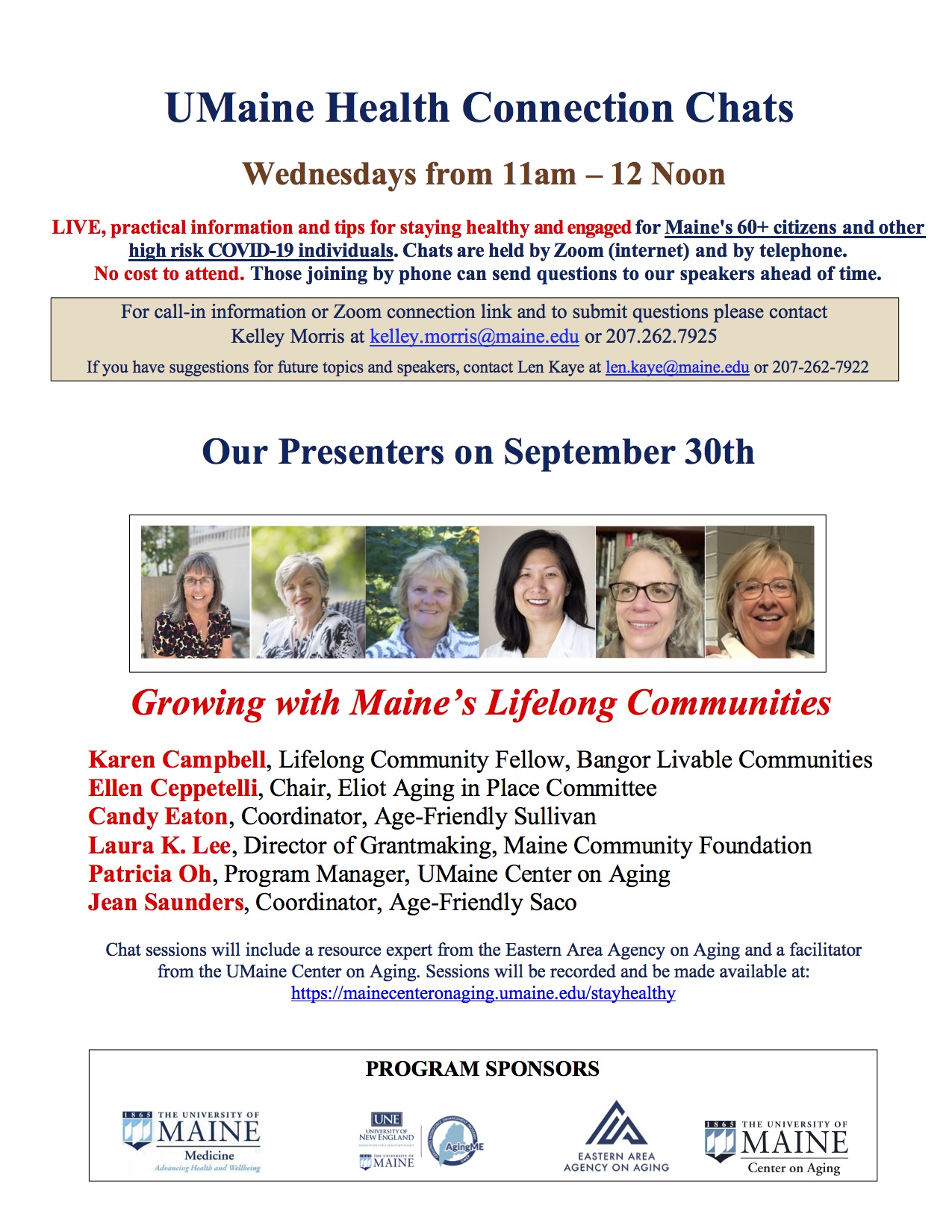 Join us for our UMaine Health Connection Chat Wednesdays at 11am
UMaine Health Connection Chats
September 30, 2020
Wednesdays from 11am – 12 Noon
LIVE, practical information and tips for staying healthy for Maine's 60+ citizens and other high risk residents during COVID-19. Chats are held by Zoom (internet)
or by telephone. No cost to attend. THOSE JOINING BY PHONE CAN SEND IN QUESTIONS TO OUR SPEAKERS AHEAD OF TIME.
For call-in information or Zoom connection link, please register using this link: https://forms.gle/tJVM4SQzzqskiMi68 or call 207.262.7925
For questions and suggestions for future topics, contact Len Kaye at len.kaye@maine.edu or 207.262.7922
SCHEDULED SPEAKERS
Growing with Maine's Lifelong Communities
Karen Campbell, Lifelong Community Fellow, Bangor Livable Communities
Ellen Ceppetelli, Chair, Eliot Aging in Place Committee
Candy Eaton, Coordinator, Age-Friendly Sullivan
Laura K. Lee, Director of Grantmaking, Maine Community Foundation
Patricia Oh, Program Manager, UMaine Center on Aging
Jean Saunders, Coordinator, Age-Friendly Saco
Chat sessions will include a resource expert from the Eastern Area Agency on Aging and a facilitator from the UMaine Center on Aging.