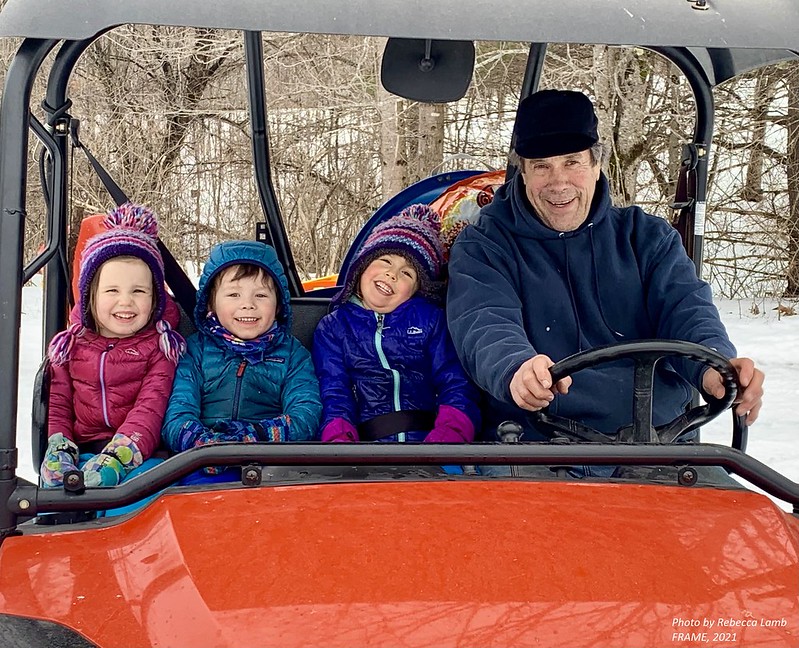 Learn More About Maine's Lifelong Communities
Maine is the national leader in the development of age-friendly initiatives with
close to 100 communities engaged in this work. People of all ages benefit from
the adoption of policies and programs that make neighborhoods walkable,
feature transportation options, enable access to key services, provide
opportunities to participate in community activities, and support housing that's
affordable and adaptable. The Center on Aging is proud to support Maine's
Lifelong Communities by offering programmatic support, training, and leadership development.
Check out our new Lifelong Communities website!
The University of Maine Center on Aging is pleased to announce the launch of our
new Lifelong Communities website www.lifelongmaine.org. The website provides
communities, municipalities, partners, and interested individuals a snapshot of
Maine's Lifelong Communities movement, as well as the information and tools
needed to develop, grow, and sustain a lifelong communities initiative.
Join us at our Annual Conference on June 8th!
UMaine Center on Aging Lifelong Communities Program will be hosting the 4th
Annual Lifelong Maine Communities Conference on June 8th at the Maple Hill Farm
Inn and Conference Center in Hallowell from 9am-3:30pm. This year's theme,
"Building Strong Foundations for Future Growth" will highlight proven tools and
strategies to move lifelong community work to the next level. Planned workshops
will aid communities in working with their municipalities, identifying community
partners, marketing your program, developing a volunteer transportation
program, and more. The conference is free for all Lifelong Communities, but
registration is required.
To register: https://forms.office.com/r/4eH2cGvuNA.