Amy Goyer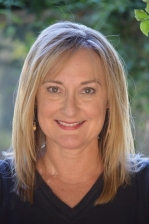 Amy Goyer is an author, speaker and consultant specializing in aging and families, including caregiving, grandparenting and multi-generational issues. She has authored numerous print and online publications, including the books, AARP's Juggling Work and Caregiving and Things to Do Now That You're…a Grandparent and AARP's online Grandfamilies Guide. She is a recognized media authority, including interviews for ABC, NBC, CBS, NPR, The New York Times, The Washington Post and People Magazine.
She has been an advocate for older adults, children and families for more than 30 years at the local, state, national and international levels. Ms. Goyer started her career as a music therapist and adult day services administrator, and later worked at the Ohio Dept. of Aging before joining AARP, where she headed up their intergenerational program and Grandparent Information Center for caregiving grandparents.
She now writes and consults for a wide range of clients, including AARP, Sam's Club, MetLife, Lifework Strategies, InsureMyTrip.com and GRAND Magazine. She also serves as AARP's family and caregiving expert (www.aarp.org/amygoyer) and is a columnist and blogger on aarp.org, has a "Taking Care" YouTube web series with actionable tips for caregivers and she also vlogs (video blogs) about her personal caregiving experiences.
A passionate champion for all types of caregivers, Amy has been one her entire adult life. She was a long-distance caregiver for her grandparents and sister, Karen, and has been primary caregiver for her parents, Patricia and Robert for many years. She is based in Arizona where she lives with her dad, who is 91 and has Alzheimer's disease, along with Mr. Jackson, his service dog. She commutes to Washington, DC regularly.
Contact Information:
Amy Goyer
202/746-0550