Susan G. Weinberger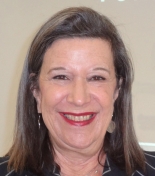 Dr. Susan G. Weinberger is the founder and President of the MENTOR CONSULTING GROUP based in Norwalk, Connecticut.  Susan was a pioneer in designing the Norwalk Mentor Program, the first school-based mentoring initiative in the early 1980's and served as its Director for 12 years. Dr. Weinberger is a former public school teacher of Spanish and Central Office school administrator in Pennsylvania and Connecticut.
Susan received her B.S. degree in Modern Languages from Carnegie-Mellon University, PA; Master's degree in Elementary and Bilingual Education from Manhattanville College, NY and her doctorate from the College of Business and Public Management at the University of Bridgeport, CT.
Susan is published widely. Her writings include:
Weinberger, S.G. (2013). Program Funding. In D. L. DuBois & M.J. Karcher (Eds.), Handbook of Youth Mentoring (2nd Edition). Thousand Oaks, CA: Sage Publications
Weinberger, Susan G., Preparing my Mentor for Me  Publisher: Governor's Prevention Partnership, 2007
Weinberger, Susan G., Mentoring a Movement: My Personal Journey. Norwalk, CT: 2005
Weinberger, Susan G. (2005). Developing a Mentoring Program. In D.L. DuBois & M. J. Karcher. (Eds.), Handbook of youth mentoring (pp. 220-234). Thousand Oaks, CA: Sage Publications.
Dr. Weinberger is a consultant to U.S. Departments of Labor; Education; Health & Human Services; Housing and Urban Development; Justice, Office of Juvenile Justice and Delinquency Prevention Programs; Center for Substance Abuse Prevention; YouthBuild USA, Big Brothers/Big Sisters of Canada and Governor's Prevention Partnership (CT). She designed the mentoring component for the National Native American Mentoring Program at 16 Boys & Girls Clubs in seven states. In April, 2013 and May 2014, she traveled to Honduras at the invitation of the U.S. Department of State and the U.S. Embassy to lecture to business leaders, educators, Fulbright Scholars and government officials on beginning a mentoring program.
Susan currently serves on the Board of Directors of United Way of Coastal Fairfield County, CT, Norwalk Community College Foundation. CT, Honor Roll Trustees of Scholarship America, Minnesota and Community Advisory Board of the Junior League of Stamford and Norwalk,
In 1993, Susan received President Clinton's coveted Volunteer Action Award at the White House for her work in mentoring.  On October 19, 2011, she received the William A. O'Neill Legacy Award from CT Governor Dannel P. Malloy for a lifetime of tireless efforts and advocacy for expanding mentoring to youth. Among her greatest joys is mentoring a young woman since age 7 that is now 29 years old.