Retired & Senior Volunteer Program (RSVP)
RSVP engages people 55 and older in meaningful volunteer roles that utilize their skills, and life experiences to make a difference in the lives of children, and adults in communities across Penobscot, Piscataquis, Hancock, and Washington counties.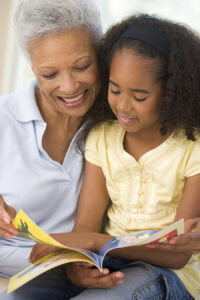 RSVP volunteers help preschool children learn to read and build literacy skills by exploring the wonder and wisdom of books through our Let's Read! Let's Grow! program. Volunteers are matched with local preschools, child care centers, or Head Start programs. The volunteers visit the children on a weekly basis to read aloud, sing, play, and engage the children in other literacy activities. (This activity should be resuming in Fall 2021.)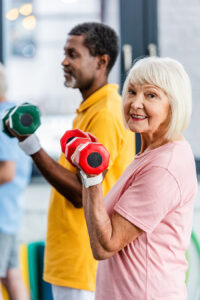 RSVP volunteers help seniors across eastern Maine by volunteering to lead senior wellness activities including Bone Builders, our signature program, which combats osteoporosis or Tai Chi for Arthritis. Check out our latest volunteer opportunities, Walking Buddies and Simulated Patient Volunteer.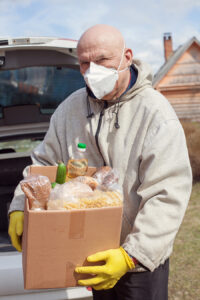 RSVP volunteers can also serve through one of our many partnering agencies supporting Food Security, adult day services, and other activities to benefit their communities.
RSVP staff work with each person to find the opportunity that best suits each individual's lifestyle, talents, and interests. Volunteer roles vary from as little as an hour or two monthly to as much as several hours weekly. Our goal is to find the perfect fit for you. 
Click here for volunteer opportunities
Click Here if you would like to make an online donation to support our volunteers. (This does not apply to current RSVP members.) Thank you.
Contact us today to explore the possibilities!
__________________________________________
Announcement: Paula Burnett, Director of the RSVP Program, is retiring from the Center on Aging
Paula Burnett, long-time Director of the University of Maine Center on Aging RSVP program is retiring at the end of October.
Paula has worked at the Center for 18 years of which 15 years were spent as the RSVP Director. In fact, Paula has 23 years of experience engaged in RSVP programming with five years in that role at the United Way of Eastern Maine before coming to the Center. Paula has also been associated with the University of Maine for 23 years including an affiliation with the College of Education and Human Development prior to her time with United Way.
As Paula prepares for many new adventures in retirement, we wish her well and will miss the level of professionalism and expertise that she brought to all of her work at the Center on Aging.
---