2022 University of Maine Clinical Geriatrics Virtual Colloquium
   

Seventeenth Annual University of Maine
Clinical Geriatrics Colloquium (Virtual)
Geroscience — From Cells to Community: What it Means to Your Life and Your Practice
Tuesday, November 15, 2022 • 8:30 a.m.–3:30 p.m.
2022 UMaine Clinical Geriatrics Colloquium Program
Colloquium Recordings
Workshop – Impatiently Waiting: Is There Hope for Progress in Alzheimer's Disease?
Workshop – "OK, I'm 120. Now What?" Adaptation and Growth in a New Old Age
Workshop – Recognizing Dependence at Every Age, Reflecting on Autonomy as We Age
Workshop – Gerontechnology: Trends and Strategies for Making Tech Relevant for Individuals and Communities:
Other Resources
During the Colloquium, participants contributed to a "Padlet" exercise where they shared their thoughts on the theme of "before I die…". A guiding part of age-friendly healthcare is a focus on understanding and responding to what matters to patients and this exercise helped Colloquium participants think about what matters to them.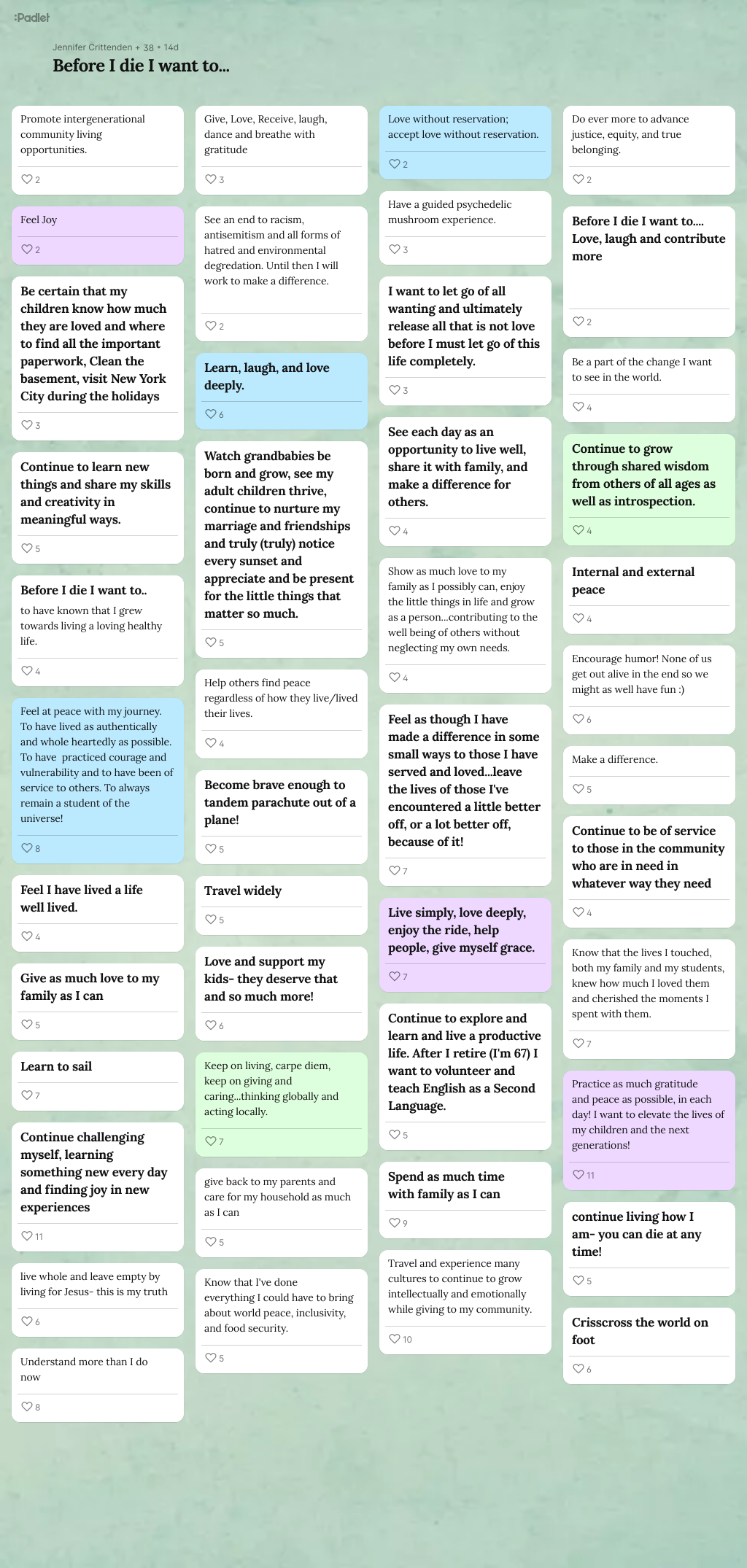 The University of Maine is an EEO/AA employer and does not discriminate on the grounds of race, color, religion, sex, sexual orientation, transgender status, gender expression, national origin, citizenship status, age, disability, genetic information or veteran's status in employment, education, and all other programs and activities. The following person has been designated to handle inquiries regarding non-discrimination policies: Director of Equal Opportunity, 101 North Stevens Hall, University of Maine, Orono, ME 04469-5754, 207.581.1226, TTY 711 (Maine Relay System).